When it comes to FC Barcelona vs. Real Madrid, we're historically talking about Spain's greatest war, sorry Catalonia. 
Both teams' seismic moves during the offseason . The boys in Red + Blue bolstered their midfield with another $44 million in the names of Arturo Vidal and Arthur Melo. While Los Blancos saw the Sultan of the Stepover, Cristiano Ronaldo, depart for Italy with a hefty $105 mil. payout. Star-studded manager Zinedine Zidane capped off an illustrious career with even more hardware, leaving Madrid as well.
No matter the lineups, the fiery battle set to take stage at Barcelona's Camp Nou was raising large stakes for each team. Julen Lopetegui's career took a turn, stepping into Zidane's size 3X Champions League Winning boots. Though much was left to desire with his recent sacking from the Spanish World Cup role, many were hopeful. Could Lopetegul carry on the legacy and birth a new, Cristiano-less, era in modern Spanish football?
Not a chance. Lopetegul's efforts in Spain were quickly criticized with a loss to city-rivals Athletico Madrid in the UEFA Super Cup Final. Surely this was only testament to the departure of Portugal's golden boy, Cristiano? Right?
Wrong. Real Madrid continued the cold streak, winning just four of their first 10 regular season matches, capping it off by suffering the longest goal drought in club history (481 minutes.) Los Blancos' oasis turned mirage put the club's fanbase in turmoil. But no worries, 'Wenger Out' has been the Emirates slogan since 2016, this talk is no different.
Barca were poised to usher in a new era of Blaugrana by kicking the sardines out of their fiercest rival. Unluckily for the Catalan giants, they wouldn't enter the battle unscathed, either.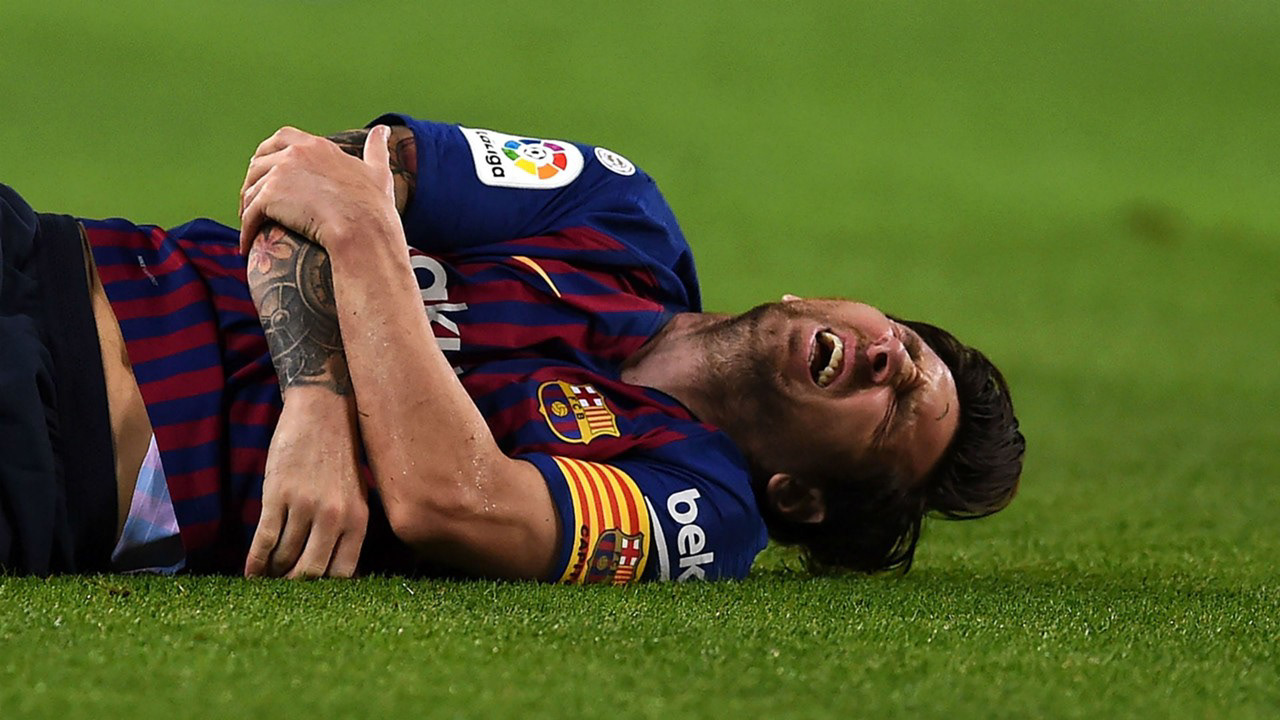 In a clash against Sevilla FC, Messi landed awkwardly on his elbow after tangling with Franco Vazquez and had to be taken off in the 17th minute. My stomach twisted to knots as I watched a personal hero and global icon writhe in pain. 
"Tests carried out on the first team player Leo Messi have confirmed that he has a fracture of the radial bone in his right arm. He will be out for approximately three weeks," Barcelona confirmed in a statement.
One week until an El Clásico without Messi and Ronaldo. Last time this happened? December 23rd, 2007. Nobody had prepared for this. It had come time to test the strength of a Barcelona without Messi. I'll admit, I was nervous.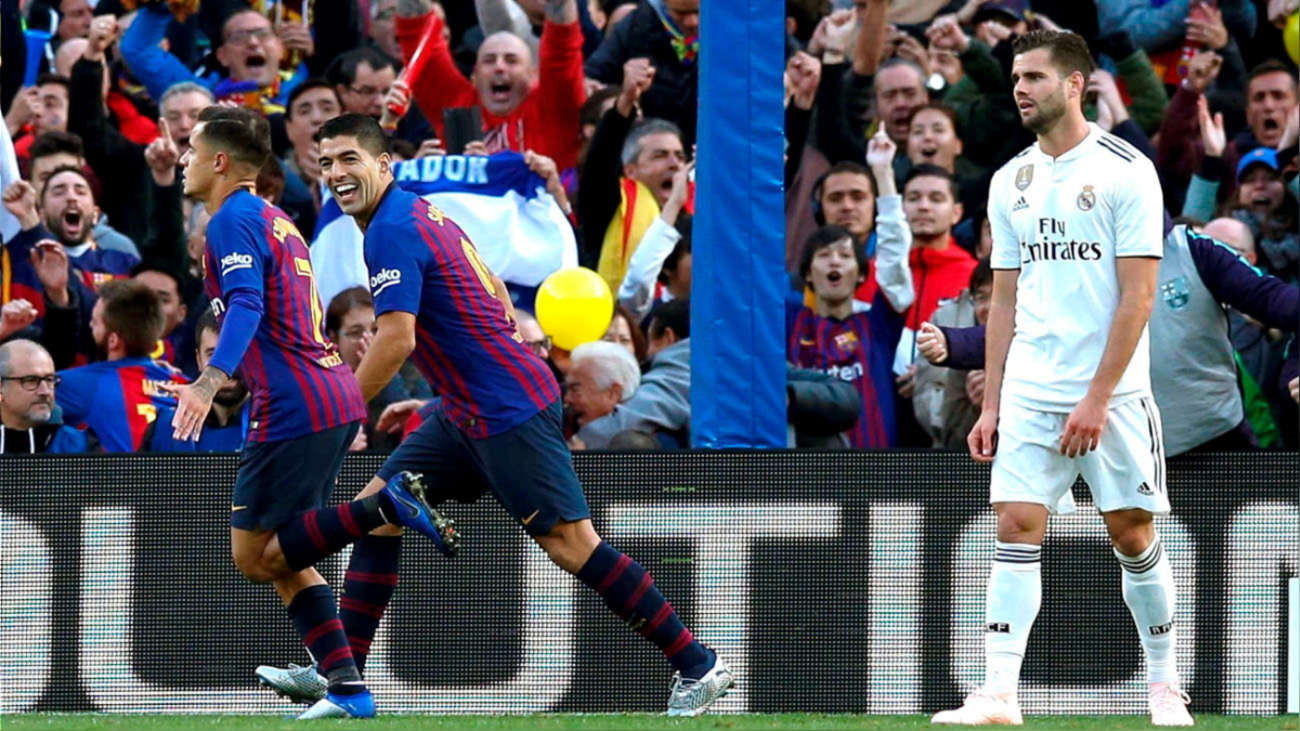 My doubts had lasted 11 minutes before dissolving in relief. Real Madrid built a highway right through the middle of their defense and gave Coutinho an express pass to net. Suarez picked up a penalty to send his side to half up two goals to none. 
Madrid were dismembered. Their window of hope to capitalize on a one-goal deficit closed quickly as Suarez earned himself a hat-trick to a late addition from Arturo Vidal. 
On top of the humiliating 5-1 defeat suffered at the Camp Nou, Julen Lopetegul found himself without a job days later. 
While I'm more than satisfied with the condition of Barcelona and their spot atop the league table, it isn't over. We will be facing an entirely different Real Madrid side come March, we must be prepared.