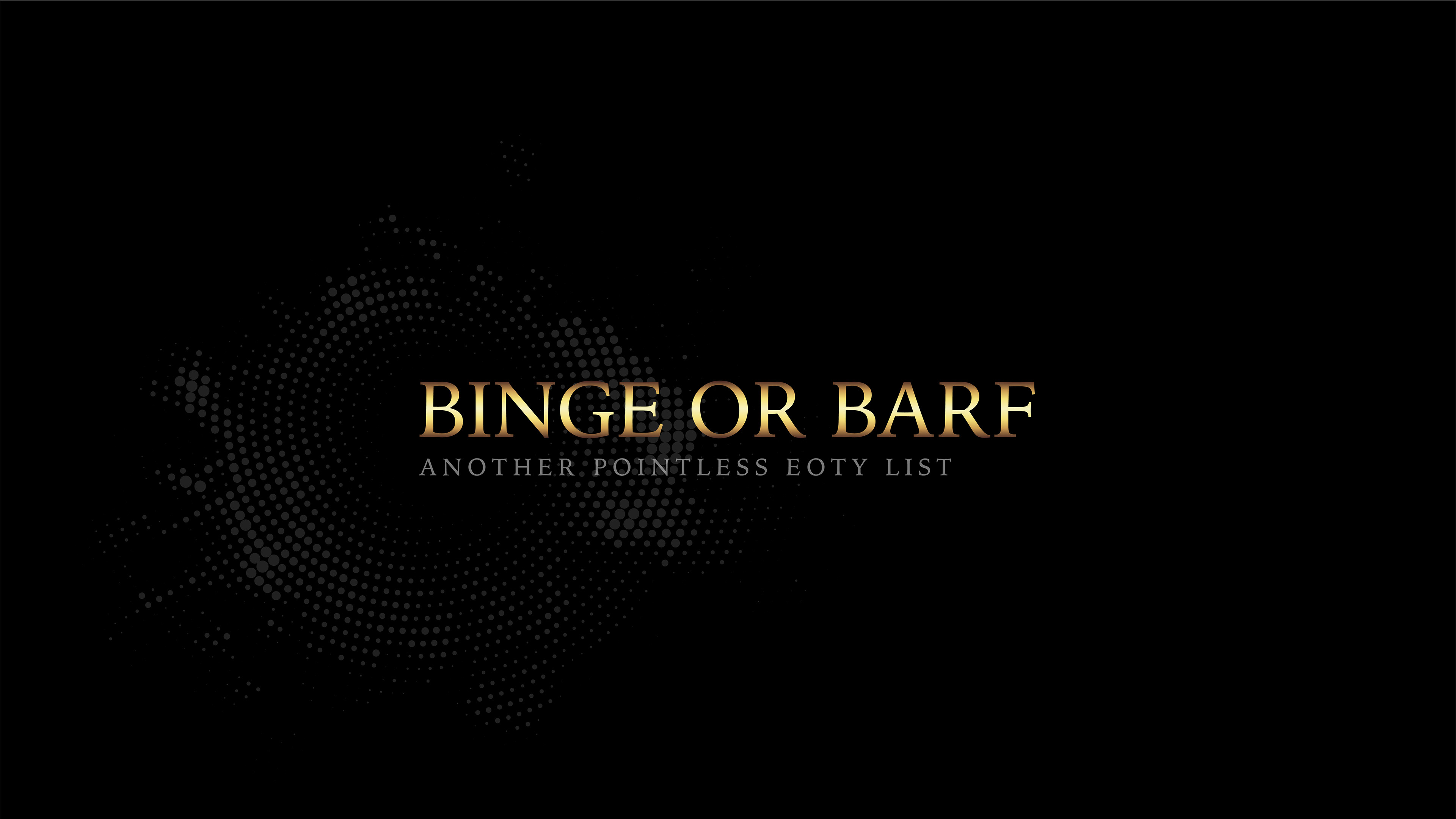 the 2018 binge or barf awards
I'm quite sure that if Netflix released personalized year-end reports like
Spotify Wrapped
, we'd all be in trouble. The Office addiction diagnoses running rampant throughout the nation. Waves of disappointment around the world as parents realize this is what their child has become. 
But they don't. 
So in the spirit of classic American criticism, I brought you another pointless list of my Netflix do's and don't's to help you decide how to kill a few hours over the holidays, or enter 2019 in prime procrastinatory fashion. Here are my 2018 Binge or Barf Awards.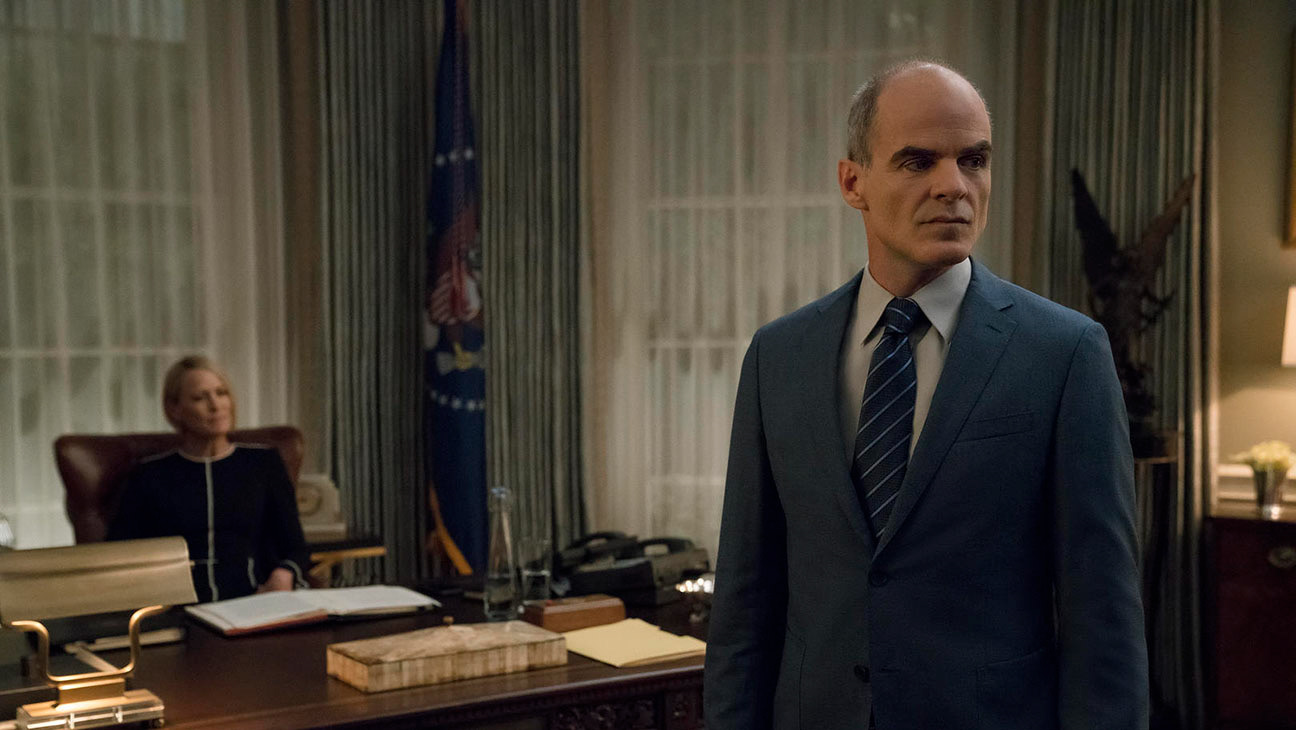 bingeworthy -

House of cards season 6
As a longtime political enthusiast and conspirator, the writing in House of Cards always impressed me. The way the series delicately parallels the story of a power-hungry president alongside the tumultuous political landscape in our own country is refreshing. Still, I was concerned if Kevin Spacey's exit would force the story into an unfortunate corner. 
Instead, I was pleasantly surprised as Claire Underwood ripped the rug out from under me and proved just how good the writing team is. The elegant use of fourth-wall breaks pushes you to pick a team in political blitzkrieg. On one side, a tyrant holding the highest office the in the country finally emerges from the depths of fear, abuse, and self-doubt to build a new frontier for her country. On the other, a vengeful martyr orchestrates a symphony of corruption, death and collusion beyond anyone's repair to correct the actions of a man who gave him everything.
The acting is phenomenal,
Robin Wright
(Claire Underwood) and 
Michael Kelley
(Doug Stamper) are a force I sorely hope to see in larger box-office dramatic releases. The way non-important characters we're emphasized and given bigger stories this season satisfied a hole left by an unexpected character exit (you know who.) All in all, don't sleep on season six.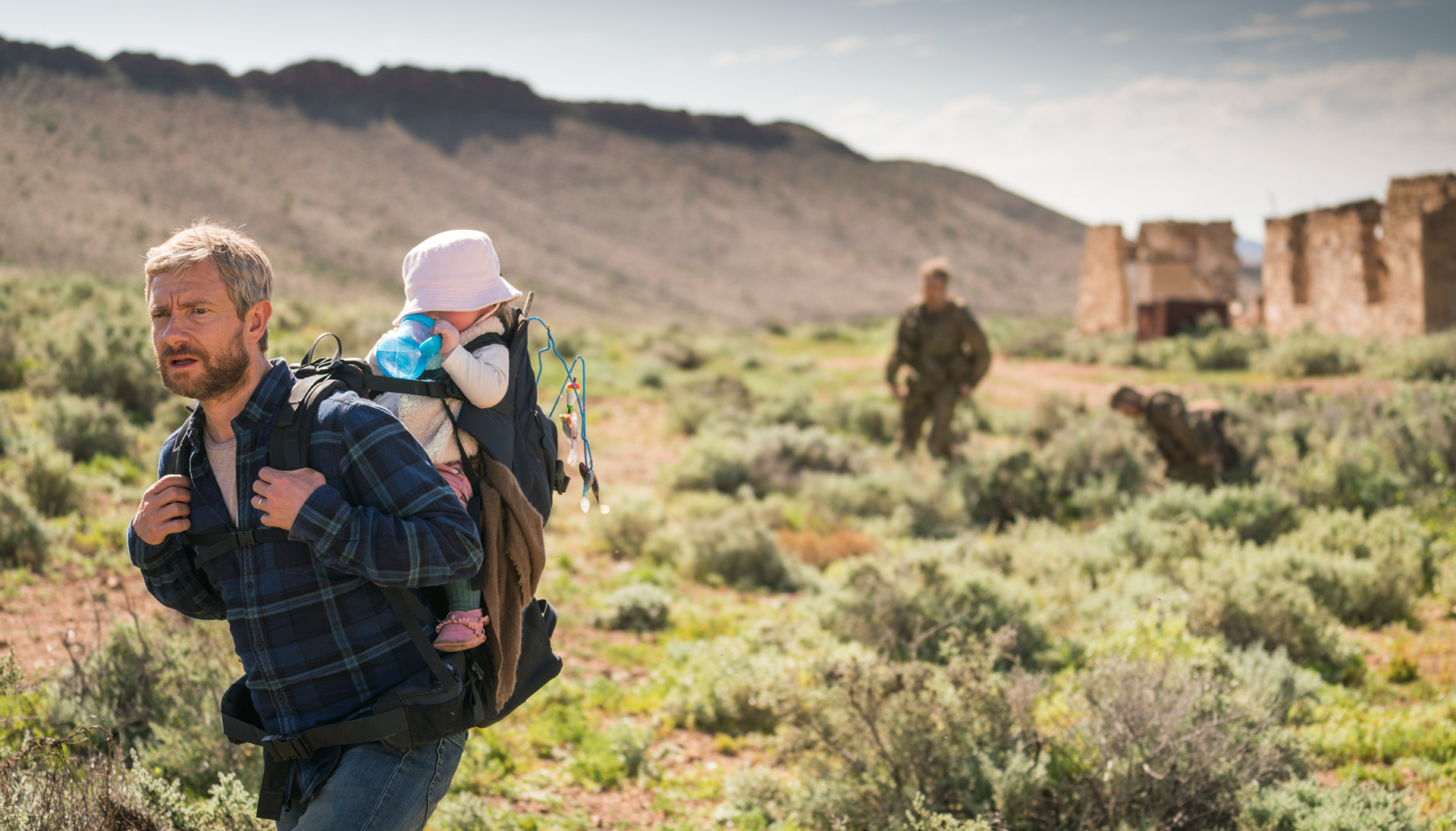 Now, it's 2018. The zombie fetish is over,
[SPOILERS]
AMC's The Walking Dead
just killed off their main character in hopes of revitalizing the franchise and with an opioid crisis of our own, we could always use less zombies to deal with. 
Cargo takes place in an Australian society verging complete collapse. An epidemic that turns the infected to sightless, voiceless, zombie-like creatures has spread quickly across the outback. We find Andy, played by 
Martin Freeman
, with wife and newborn child surviving life in a houseboat. What seemed bad quickly turns worse, throwing you in the passenger seat of a road trip to family and salvation.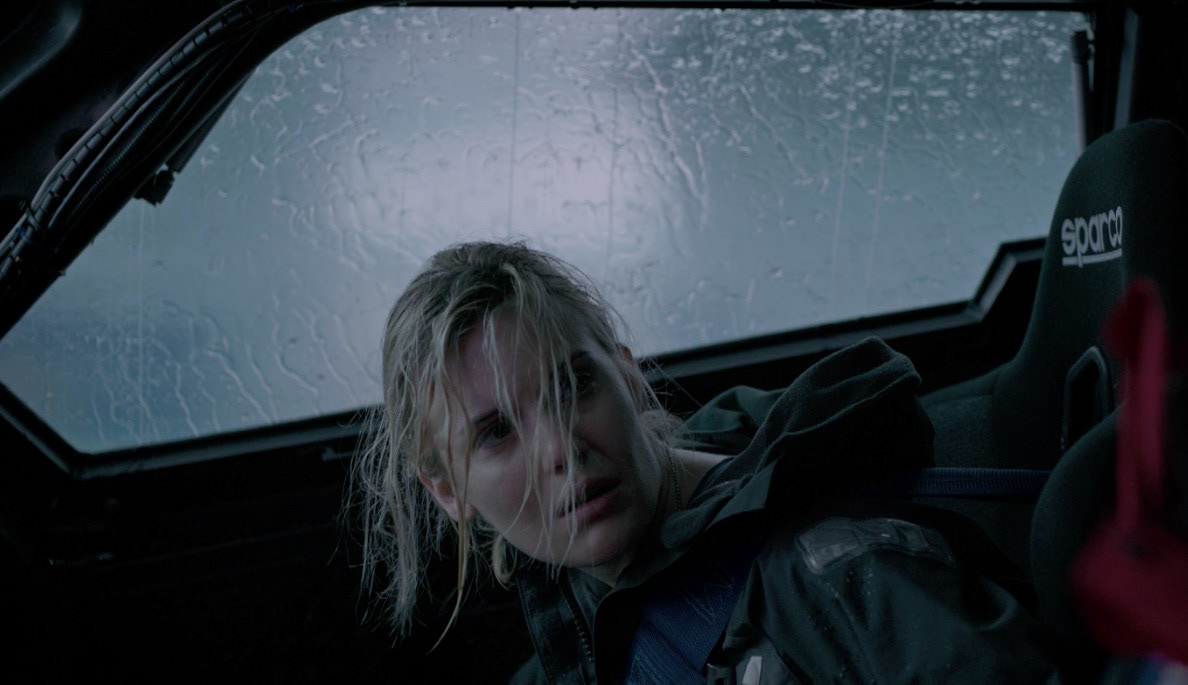 barfbag -

hurricane heist
From the people who knew you'd watch six Sharknado movies have shelled out another $45 million to bring you Hurricane Heist. A band of unwittingly brave thieves take aim at robbing a cash storage facility in the middle of a damn hurricane. As if that wasn't enough, a handyman tasked with fixing the storage facility's generator feels obligated to do the right once he finds himself in the middle of it all. 
Coupled with the CGI quality of a Sci-Fi channel rerun, I would consider the flick more a comedy than action thriller.
Toby Kebbell
's Alabama accent is reminiscient of intoxicated
Dirty Dan
reenactments with my college roommates at 2am. Save this one for bad movie nights.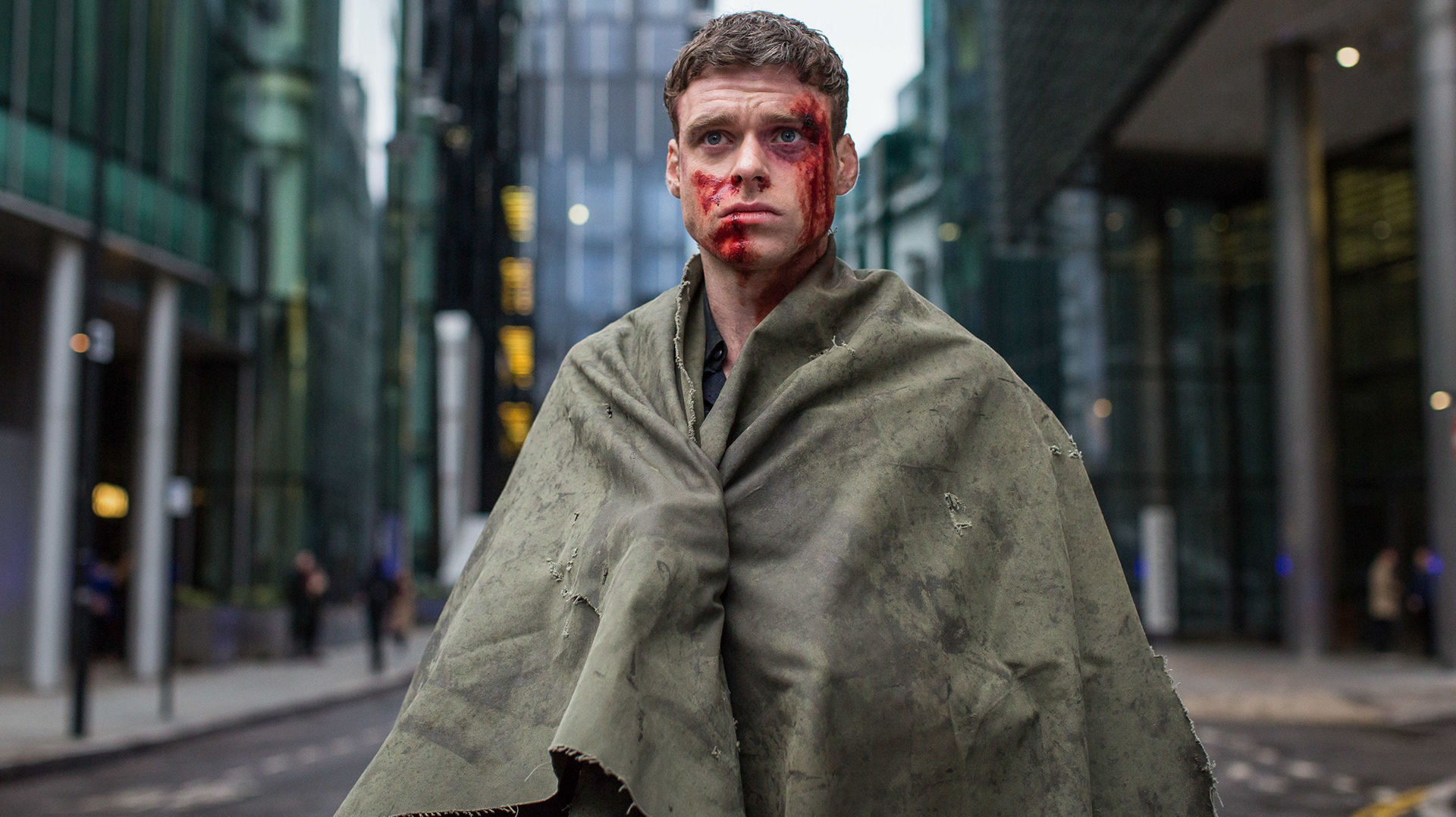 Stumbled onto this show accidentally while looking for something to take up my screen in the background while I worked. Instead I found myself wrapped up in the hazardous suspense of Bodyguard. It's the story of a veteran suffering from PTSD who finds work protecting a politician who stands against everything he's fought for. Torn between his work and his family, it's a thrilling journey watching Specialist Protection Officer David Budd find out his greatest enemy might just be himself.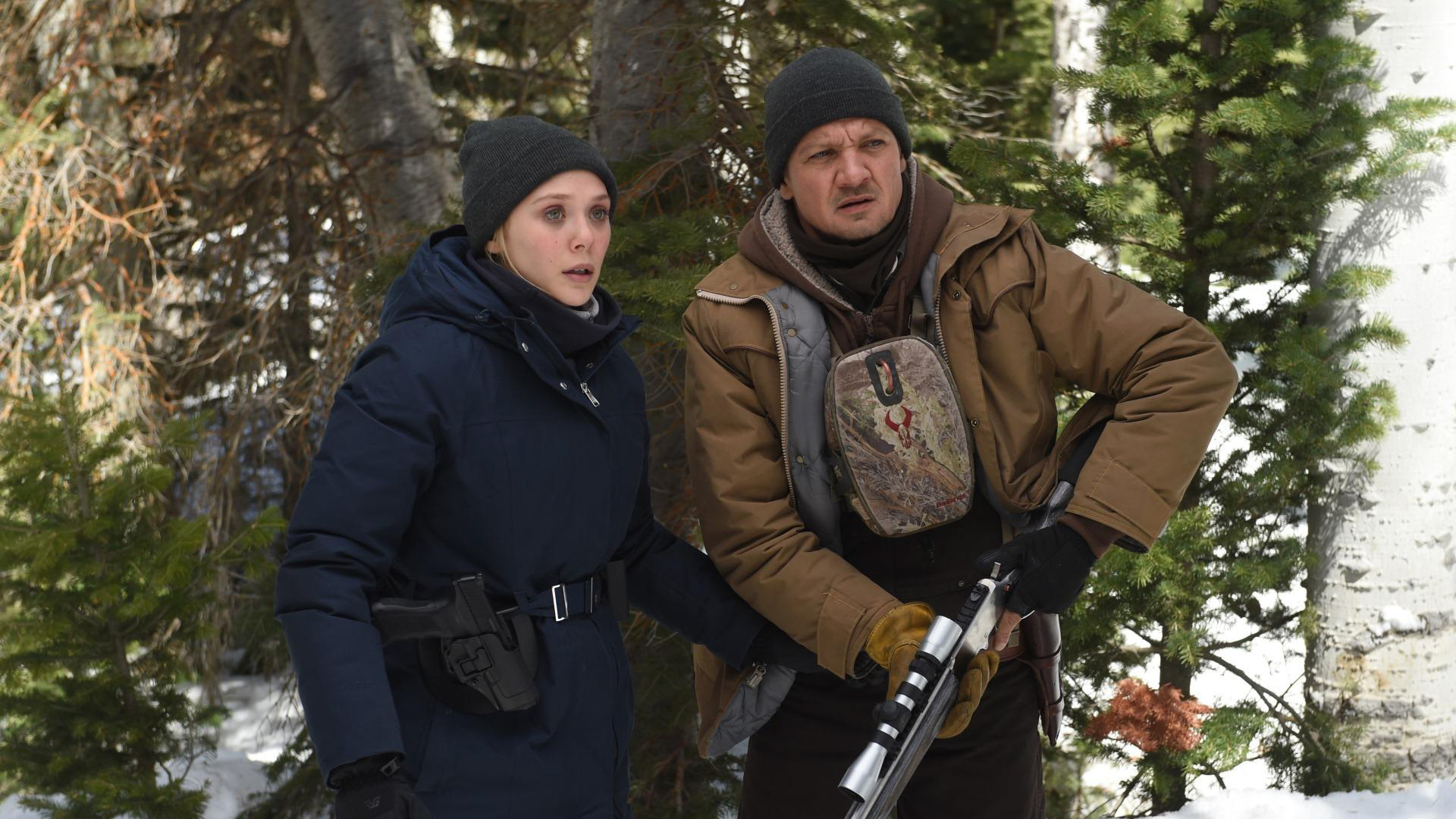 I've been a fan of Jeremy Renner sinnce the 2003 movie
S.W.A.T.
 His excellence in roles of technical wit and mystery are compelling in every fashion - nonetheless in Wind River. Written and directed by
Tyler Sheridan
, we open to an open tundra at night with a sole, barefoot, woman running for her life. Through the investigation of the woman's death, we're shed light onto a town hiding many secrets. If you think small towns don't have much going on, you just aren't looking close enough.
The story may be shallow with some pretty typical plot turns, but the execution is what put this flick on the list. An arctic environment where man is only one of the possible predators you could face. Amongst sub-zero temperatures, wolves, bears, and unpredictable weather conditions, Wind River tells a brilliant story with it all at play.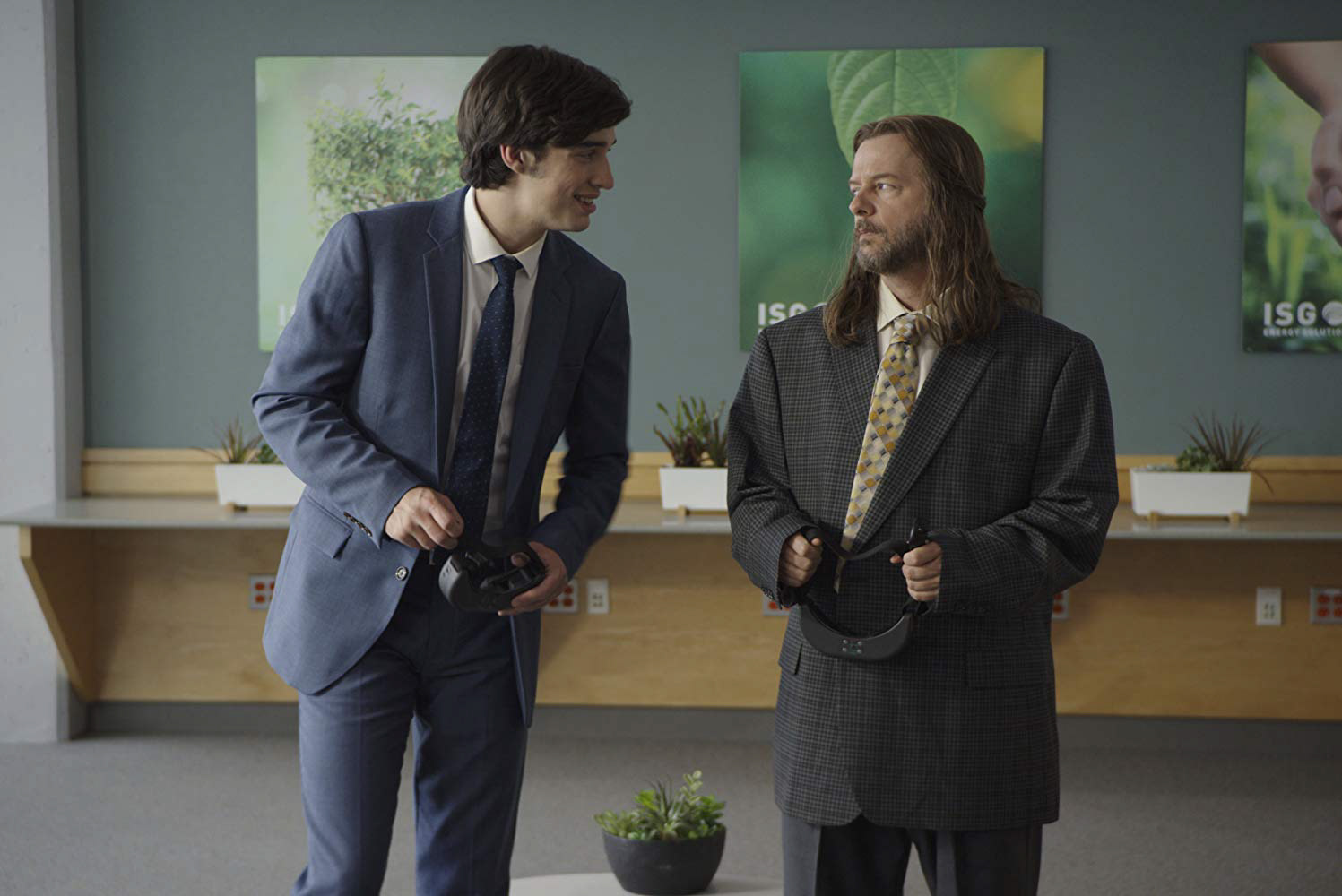 barfbag -
father of the year
Log this in my journal of reasons why David Spade should stop taking work. In FOTY, Spade plays a trailer-trash father visited by his college graduate son and his friend before they take off to New York for his dream job. A drunken chat about whose father would win in a fight travels upstreams to the dads themselves and one takes it too far.
We'll call this 'what would happen if Joe Dirt had a kid.'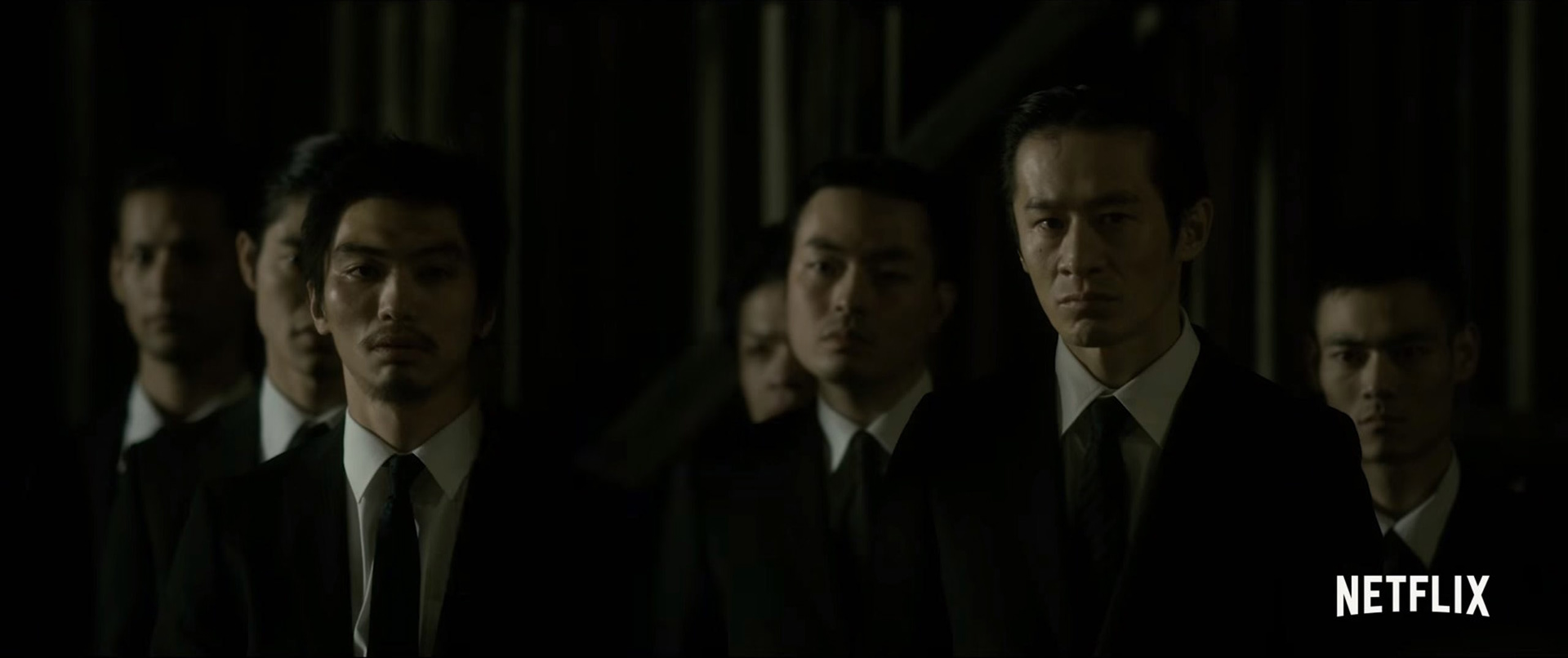 bingeworthy -
the outsider
Jared Leto stars as a G.I. in post WW2 Japan looking to join the Yakuza. Beautifully written by Andrew Baldwin, The Outsider exemplifies Japanese tradition and culture during the period. I felt the cut and sting of yakuza blades embellished by suit and tie. More than an asian mafia, we're given a window into respect and honor based culture through a family caught in war. What may be a glorified turf-war to some means putting your life and your family on the line for others.
Leto's stoic nature and impeccable bone structure make him an excellent cast for the role. Paired with the excellent 
Tadanobu Asano
, you're guaranteed for a treat, regardless of the two hour watch time.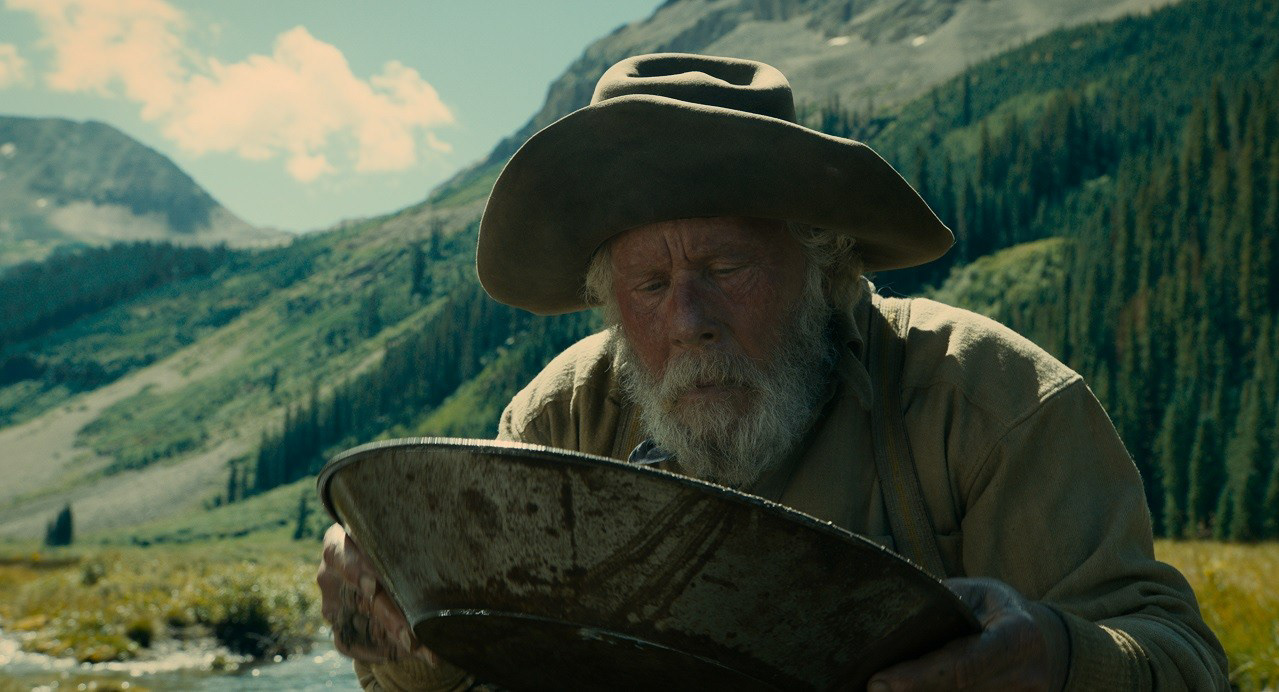 bingeworthy -
the ballad of buster scruggs
Another brilliant anthology film from The Cohen Brothers,
Ethan
and
Joel
. This time, a take on life in the Old West. Although made for a very niche audience, if you enjoy quirky characters and quick-turn storytelling, you'll appreciate this work.
My personal favorite was the tale of an old prospector likely on the early fringe of discovering what we know as the California Gold Rush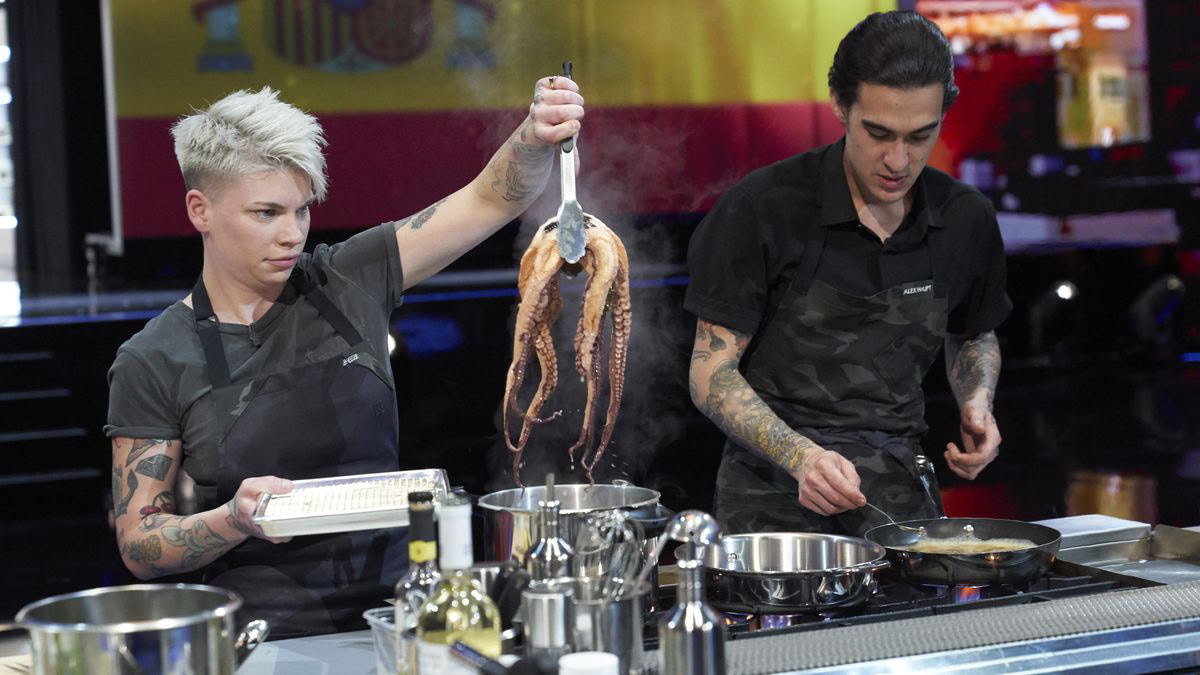 barfbag -
the final table
Can we just cut the over-produced competitive cooking show trend? The Great British Bake-Off is about as far as I will go, but I've quite had it with speed-food. Alright, contestants! Behind these doors is a secret ingredient you'll be required to incorporate into your dish, wild isn't it! 
The Final Table does a fantastic job producing beautiful dishes from Michelin quality chefs from around the world. They bring in judges specific to the challenge at hand, which I think compliments the objective nature of the competition well. Where I'm lost is the abundance and elimination format. Cooking should be focused on the craft and art of bringing out degrees of flavor in partnership with tones and accents of different tastes and textures. It shouldn't focus on the chefs' personalities or desires. Food should always be about the food.